A Studio Art Class
Instructor: Gregory Sholette

Procession is an upper-level and graduate studio art class combining temporal perception with discreet modes of visual experience in order to link solitary artistic practices, with a broader presentational framework.The objective of Procession is to generate a single, complex art installation for Klapper Hall's Art Gallery that is made up of numerous individual pieces each produced by a participating student. The unifying concept is that of the "procession" in which personal differences, but also artistic sensibilities, can be loosely organized around the theme of ceremonial display. Like a string of individuated stations the separate works created for procession might involve drawing, painting, sculpture, video games, or performance, and range in style from  figurative caricature and surrealist grotesquerie, to conceptual experiments, and interventionist social projects. Over the course of the semester we will visit museums, galleries, special events, and watch media including newsreels of triumphant political marches and funerals, to operas such as Giuseppe Verdi's Aida, to the dances of

Pina Bausch

. Along the way we will expand our concept of the procession to also include carnivals, marches, Mardi-Gras, political vigils, protest demonstrations, and even Super Bowl ticker-tape parades. Following the research phase the class will develop a processional theme to help unify the project. Some of the images and artworks we will research include the Japanese scroll paintings depicting

Hyakki Yako

(

aka the Night Parade of One Hundred Demons) in which supernatural beings march through the streets; François Desprez portfolio of 16th Century graphic works based on Rebelais Gargantua and Pantagruel; the musically animated silhouettes of

William Kentridge

;

The Modern Procession

by Francis Alÿs; Jean-luc Godard's notorious traffic-jam scene in

Weekend

; Alexander Sokurov's politically notorious Russian Ark made with one continuous camera take inside the Hermitage Museum in St. Petersburg; as well as the climactic ending of Ingmar Bergman's Seventh Seal. While in one sense the entire project can be grasped as a single work of art, the separate pieces each student creates for Procession can only be experienced as particular points, moments, or stages within the whole.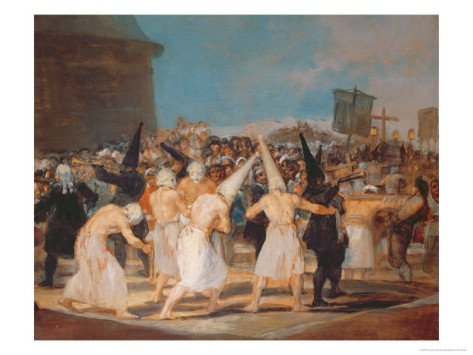 Procession of Flagellants, Goya, 1815-19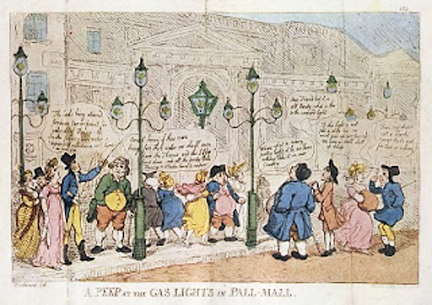 Thomas Rowlandson's gas light 1809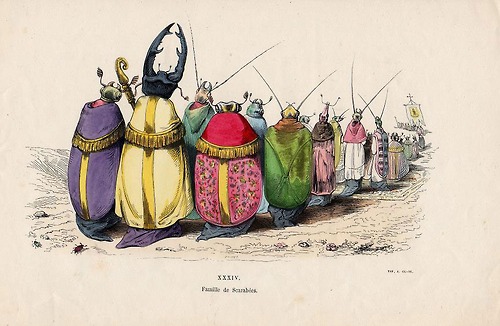 Famille de Scarabees from Les Metamorphoses du Jour by JJ Grandville, published 1829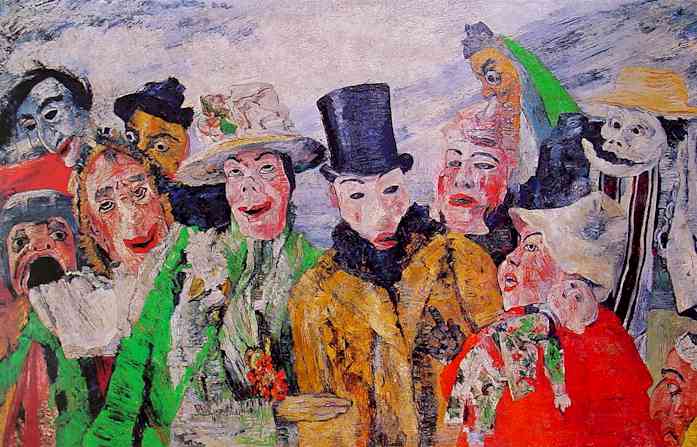 1890 James Ensor Intrigue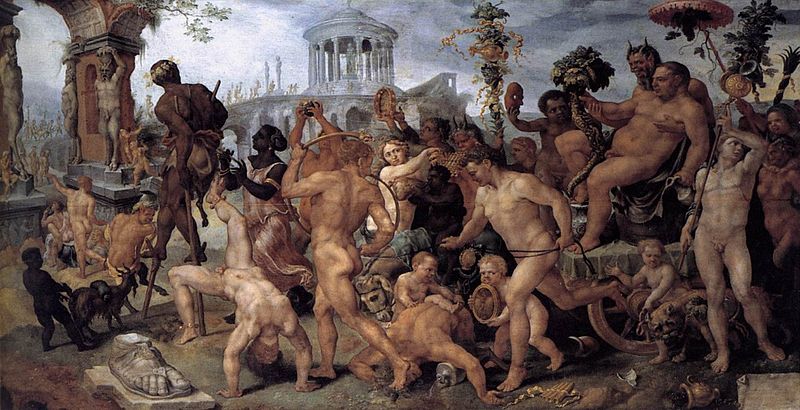 Maarten van Heemskerck – Triumphal Procession of Bacchus  1537-1538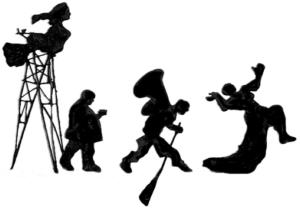 William Kentridge Sculpted Figurines and Shadow Procession Graphic.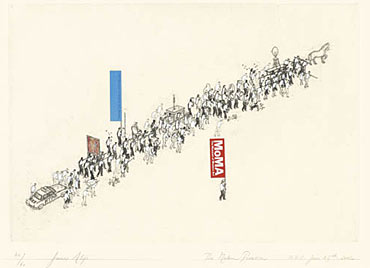 Francis Alÿs: The Modern Procession, NYC, 2002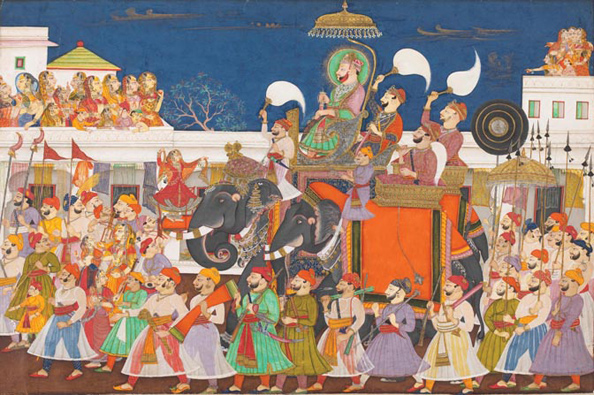 "Procession of Maharao Ram Singh II of Kota" (c. 1850). The work is a highlight of "Maharaja: The Splendor of India's Royal Courts" through April 8 at the Asian Art Museum in San Francisco.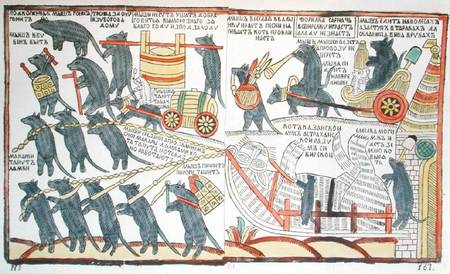 Funeral procession of mice for a dead cat: caricature about burial of Peter the Great, 1860.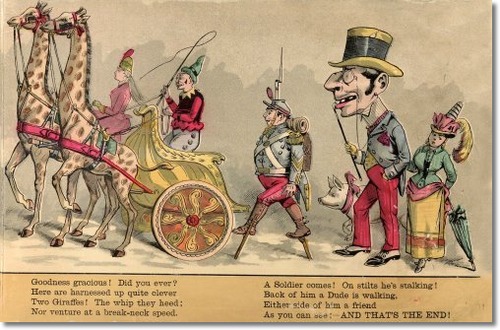 19th Century children's graphics.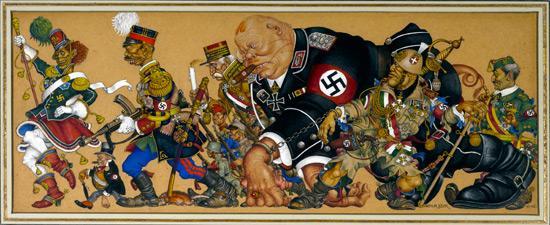 Parade of the Mighty Warriors. New York, 1942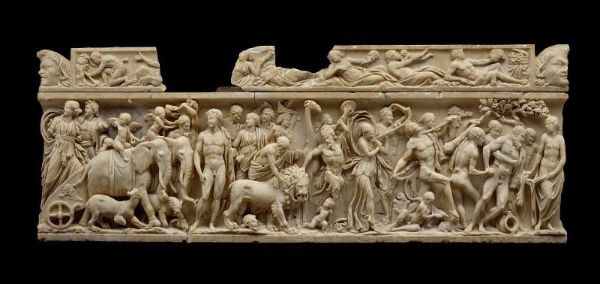 Sarcophagus with triumph of Dionysos. Roman, Imperial Period, about A.D. 215–225.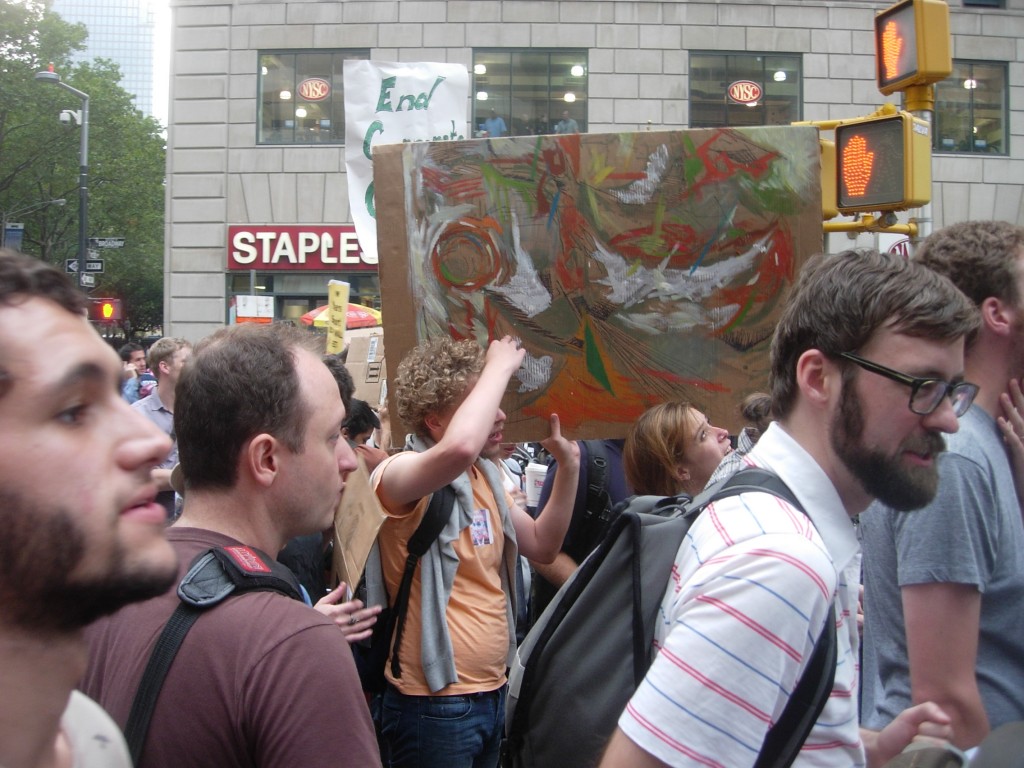 Occupy Wall Street demonstration 2011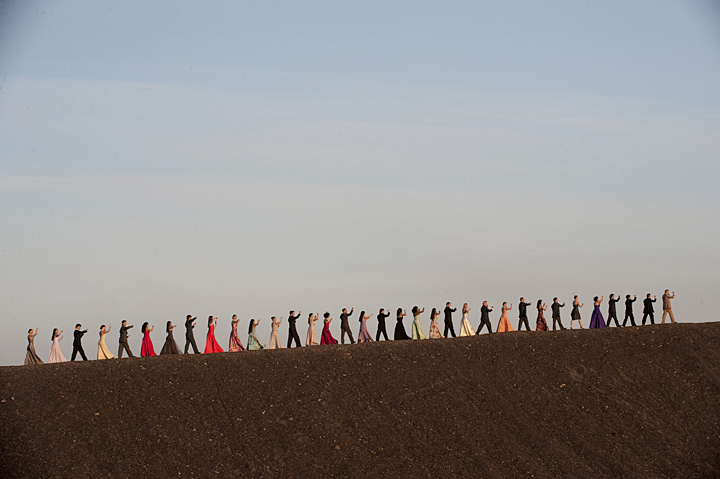 Pina Bausch dancers in a procession from Wim Wenders film

(left half of a Hyakki Yako scroll)